Product Description
As SCBA and life support cylinders feature aluminum alloy liner with thin wall and full-wrapped composite material exterior with carbon fiber and glass fiber with are suitable for Paintball Refil, SCBA, oxygen respirator, fire extinguisher, medical aid and emergency, as well as for use in automobile, space industry, etc. Carbon cylinder Characteristics & Features:
1. Light weight: Up to 30 percent lighter than comparable steel cylinders;
2. Outer layer with full-wrapped superior glass fiber features creep resistance, shock resistance and corrosion resistance, etc.;
3. High pressure resistance;
4. Leakage first before explosion;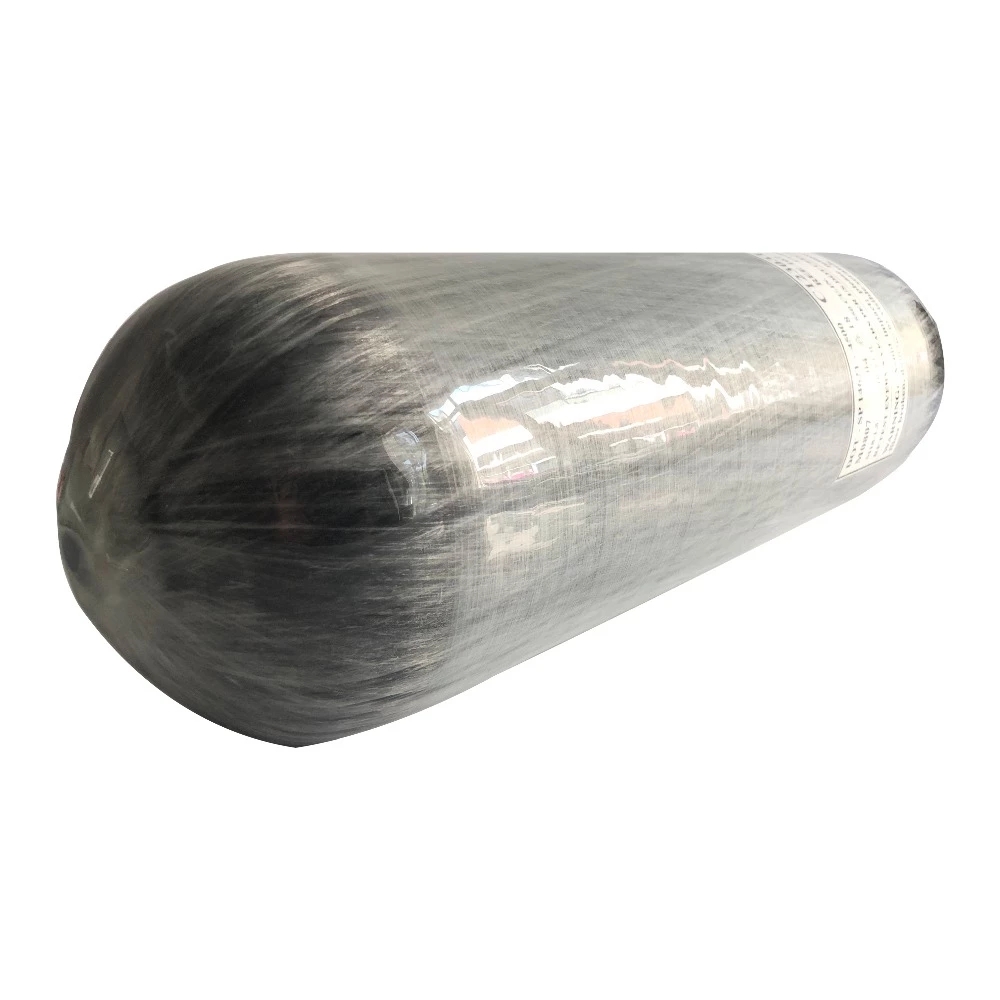 Gas cylinder
        Acecare Tech produces portable gas cylinders through advanced technology. Compared with conventional respirators, we use aluminium or aluminium composite cylinders instead of steel ones, with weight reduction of 40%-70%, so they are more preferable for people with breathing problems.
Gas cylinder introduction:
Gas cylinder liners are made of high quality 6061 aluminium alloy materials. The manufacturing procedure includes punching, drawing, heat treatment, CNC flow forming spinning, inner surface treatment, etc. The wall thickness is uniform with little difference. The shape of shoulder and base are produced with high precision and consistency.
1. 15-year lifetime warranty;
2. 5-year requalification period; 15-year life;
3. Smooth, high quality, easy-care exterior finish.
Shenyang Acecare Technology Co,,Ltd.is located in Shenyang which is the capital and the largest city of Liaoning province in northeast CHINA. ACECARE TECH is engaged in the manufacture of high pressure gas cylinders products,machinery & equipments such as External Shot Blasting Machine,Internal Shot Blasting Machine,Roller Table,Painting Production Line,Induction Heating Furnace,Hardness Testing Machine,Digital Dynamometer,Neck Ring Machine,Bottom Pressing Machine,Photoelectric Direct Reading Spectrometer,Transformer,Flat Milling End Machine Tool,Pipe Cutting Machine, Pipeline Pig,Forklift,Threading Machine,Drag Chain Product,Sensor Product,Office Furniture,Red Wine Cork Production Line,Steel Shot Product,Steel Shot Production Line,LNG Plant Project,Chlorine-Alkali Plant and several others.
We care more than what you care.
1. Your inquiry is highly valued, thus will be replied within 24 hours.
2. Your demand is what we focus on. thus we train ourselves to be more professional to better service you.
3. Demands are increasing. Our products are with high quality.
4. Our business relationship will be confidential to any third quality.
5. We prefer long term service, thus good after-sale service is highly valued.