Product Description
As SCBA and life support cylinders feature aluminum alloy liner with thin wall and full-wrapped composite material exterior with carbon fiber and glass fiber with are suitable for Paintball Refill, SCBA, oxygen respirator, fire extinguisher, medical aid and emergency, as well as for use in automobile, space industry, etc. Carbon cylinder Characteristics & Features:
1. Light weight: Up to 30 percent lighter than comparable steel cylinders;
2. Outer layer with full-wrapped superior glass fiber features creep resistance, shock resistance and corrosion resistance, etc.;
3. High pressure resistance;
4. Leakage first before explosion;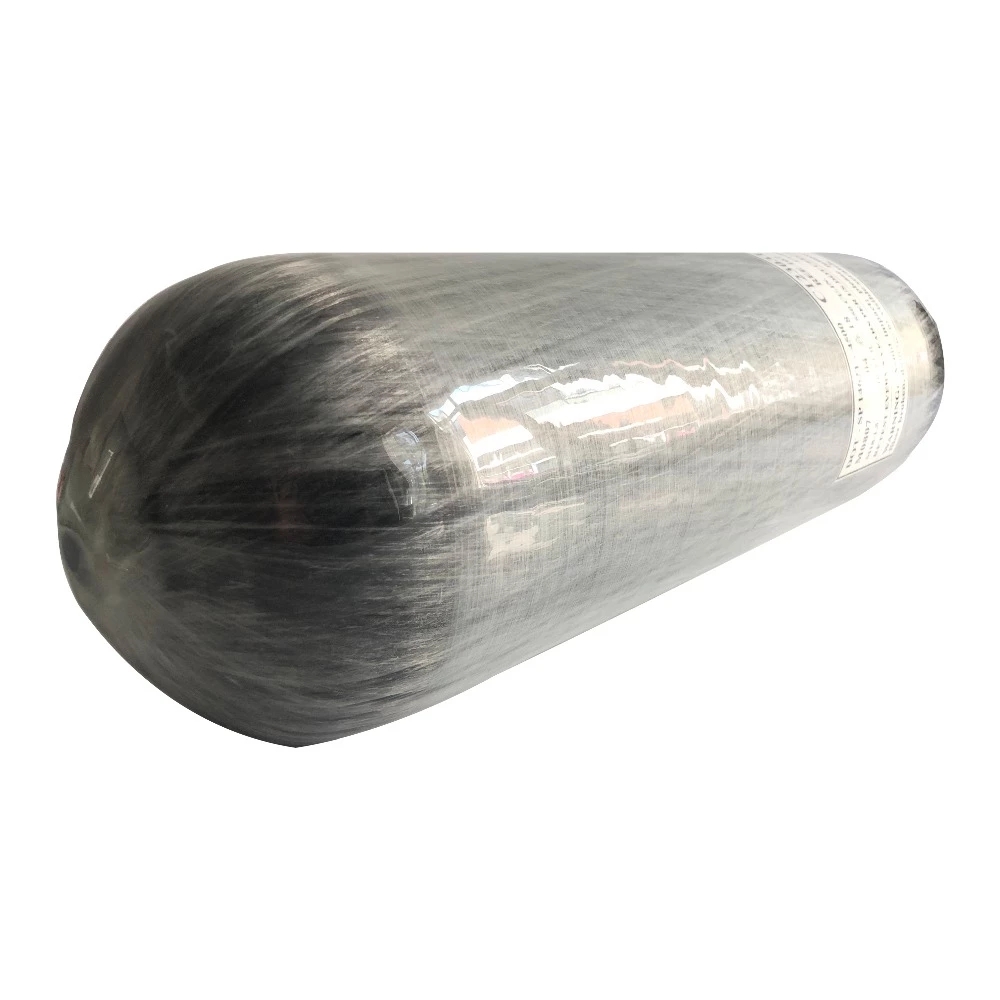 Gas cylinder
        Acecare Tech produces portable gas cylinders through advanced technology. Compared with conventional respirators, we use aluminium or aluminium composite cylinders instead of steel ones, with weight reduction of 40%-70%, so they are more preferable for people with breathing problems.
Gas cylinder introduction:
Gas cylinder liners are made of high quality 6061 aluminium alloy materials. The manufacturing procedure includes punching, drawing, heat treatment, CNC flow forming spinning, inner surface treatment, etc. The wall thickness is uniform with little difference. The shape of shoulder and base are produced with high precision and consistency.
1. 15-year lifetime warranty;
2. 5-year requalification period; 15-year life;
3. Smooth, high quality, easy-care exterior finish.
Shenyang Acecare Technology Co., Ltd. is a professional trade import and export company with a branch office in the United States. The company is mainly engaged in high-pressure gas cylinders, gas cylinder parts, gas cylinder related equipment and related large-scale production projects. Since its establishment in 2010, it has been established. After nearly 13 years of development,Acecare has cooperated with the world's top factories in the industry, integrating product development, sales channels, brand services and talent team construction. It has been exported to the United States, the United Kingdom, More than 150 countries, including Saudi Arabia, Argentina, and the Philippines. Acecare mission is to provide quality products and reasonable prices to meet the needs of our customers. We have always adhered to the concept of customer first, and look forward to establishing cooperative relationships with friends from all over the world to help each other develop together for the common good.
Acecare will do the best to give you the Ace Care:
Your inquiry is what we highly valued, thus will be replied within 24 hours.
2. Your demand is what we focus on. thus we train ourselves to be more professional to better service you.
3. Your concern is what we cared about, thus we will do our best to fulfill it.
4. Our business relationship will be confidential to any third quality.
5. We prefer long term service, thus good after-sale service is highly valued.
Welcome to contact us by email, Trademanager, WhatsApp
Email: [email protected]
WhatsApp: +8613166731033